It's Not Just A Cleanser...

"My daughter is a frequent traveler. She needed a multi-tasking product she could take with her everywhere. That's why we formulated Rose Kiss for her and anyone looking for a gentle, versatile and effective clarifying solution you can use at home or on the go.

Guity Khiabani - Skinizer Founder
It's Your Daily Cleanser & Exfoliator In One Bottle

EVERYTHING YOU NEED TO BUFF, CLEANSE & CONDITION IN ONE STEP.

If you are looking for a simple way to gently exfoliate and cleanse your skin without stripping its natural oils, you're probably going to love using your Rose Kiss!

With the help of nutrient-rich ingredients Rose Kiss further helps fine-tune pores, smooth complexion, and improve the appearance of skin elasticity.
Did you know Rose can have numerous skin care benefits? ​Rose has astringent properties. This helps to lift impurities from the skin, clean the pores, & tone the skin for a radiant complexion.Rich in Vitamins & antioxidants, rose can help soothe sensitive skin, hydrate mature skin, and help regulate oily skin (It truly loves💚 all skin types).
Rich In vitamins, antioxidants, flavonoids and Magnesium, this gluten-free grain helps to condition the skin keeping it looking refreshed and vibrant.
ORGANIC ADZUKI BEAN POWDER

Powdered Azduki beans are the perfect exfoliator for gently buffing away dull, dry skin and giving your face a fresh, healthy glow. Adzuki beans contain a natural foaming agent called saponin that helps cleanse pores by absorbing excess oils, removing dead skin, unclogging pores and promoting circulation.
Hibiscus is known as a natural & gentle source of alpha-hydroxy acids (AHAs). AHAs are known to help exfoliate, control oily skin and clogged pores, all of which can encourage fresher, younger, and smoother looking skin.
The polyphenols in green tea possess potent antioxidant and skin-soothing properties, and show significant promise for improving the appearance of sun-damaged skin. It's one of the most researched natural anti-aging ingredients which perfectly compliments Omega Boost's antioxidant profile.
Say Goodbye To Dead Skin...
... AND SAY HELLO TO SMOOTH & CLEAR
Use Rose Kiss to get rid of dead, flaky skin and deep clean pores from impurities in one step.
After each use, your skin feels smooth, looks clear and more even . Our customers with combination to oily skin love using their Rose Kiss as it also helps to prevent unwanted acne.
Unlike most facial cleansers, Rose Kiss contains no chemicals, preservatives or harsh ingredients. It's 100% organic and we invite you to use Rose Kiss everyday.

First activate Rose Kiss by mixing it with water. Then apply the mixture on your face.
Gently massage your face and let Rose Kiss to do it's magic. Finally rinse thoroughly with lukewarm water.
For added benefits leave on skin
for 15 minutes.
We never hold back from giving you the best possible products. We use only pure & premium ingredients in our products.
Our products are powered by mother nature. You'll never put any harmful chemicals on your skin using our products.
No Greenwashing. NO Fake claims. No fillers. Also, with every purchase, we plant a tree on your behalf.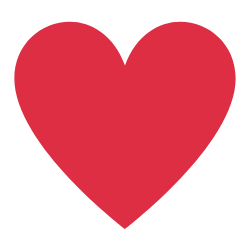 We're confident we design and sell the very best cosmetics and skincare products available at any price, and we want you to share our confidence! That's why we back every sale with a 60-day money back guaranteeso you can try all of our products absolutely Risk-Free! Learn More

Look & Feel Beautiful With Rose Kiss

Naturally softens, protects, and nourishesyour skin without compromise.

PURE, ORGANIC CLEANSER FOR EVERYDAY USE

Rose Kiss helps to remove dirt & unwanted oils off your skin while reducing the look of pores for a clean, clear and brighter look.
Micrograins gently buff away dry, flaky and uneven dead skin off your face for a soft, even and smooth complexion. Unlike most facial exfoliators, you can use your Rose Kiss everyday without any irritation or sensitivity.
You can take this dry formula with you anywhere, even on the plane to refresh your skin in those long, tiring flights. It's very light & you can have it in smaller containers.
Not only you can use Rose Kiss to cleanse and gently exfoliate your skin, but you can also use it as a facial mask to further boost your skin's vibrancy.


Yes! Rose Kiss is 100% Organic made only with botanical ingredients.

Q: Is Vegan? Cruelty Free?

Yes and yes! Rose kiss is 100% vegan and like all of our products it's cruelty free.
Q: How many times a day do you recommend using the cleanser?
We recommend using Rose Kiss once in the morning and once in the evening. Doing it more than twice may not be optimal.
Q: Can I use Rose Kiss as a facial mask?
You certainly can! All you need is to put a fair amount the cleanser on the palm of your hand, add a little bit of water to create a paste, slowly and gently apply the paste on your face and gently massage it. Leave on for 15-20 minutes and rinse thoroughly.

Q: Can I take Rose Kiss on a plane with me?
Absolutely! You can take it with you on board a plane and treat yourself while flying.
Q: Does it remove makeup?
Rose Kiss is not designed to remove makeup, for that we recommend using a gentle makeup remover before using Rose Kiss.

Q: I have sensitive skin. Will Rose Kiss work for me?
Yes it works on sensitive skin. However, we recommend to go very gentle when massaging it on your skin.
Fagopyrum Esculentum (Buckwheat) Flour*, Sorghum Bicolor L. Moench Flour (Jowar)*, Oryza Sativa (Rice) Flour*,Cocos Nucifera (Coconut) Fruit Powder*, Hibiscus Sabdariffa Flower Extract* (Hibiscus), Rosa Centifolia Flower Extract (Dried Rose Buds & Petals)*, Glycyrrhiza Uralensis (Licorice) Root Extract*, Camellia Sinensis (Matcha) Leaf Powder*, Ascophyllum Nodosum Powder* (Seaweed Extract), Phaseolus Angularis Bean Powder* (Adzuki Bean), Pelargonium Graveolens Flower Oil* (Geranium)

* USDA Organic Ingredient
Made In Canada.