Heal. Protect. And Nourish.

"I have a very dry skin. I used to wake up with a dry, chapped skin every morning. So we created Radiance Recovery for anyone looking to heal and protect their skin against dryness. "

Guity Khiabani - Skinizer Founder
Wake Up Fresh & Radiant Every Morning.

NOURISH & REJUVENATE YOUR SKIN RADIANCE RECOVERY NIGHT CREAM

Spread this organic & highly concentrated cream everywhere you need extra moisture.
Thicker in nature, It moisturizes, hydrates and aids in your skin's recovery for a radiant, fresh and beautiful skin every time you wake up.
Organic Moisturizer:
Only Natural Ingredients.

ONLY THE PUREST, ALL-NATURAL GOODNESS GOES INTO EVERY BOTTLE.

There is nothing held back from you to achieve your most beautiful look when you stand in front of the mirror in the morning.

Radiance Recovery never contains emulsifiers, fillers, binders, parabens, phthalates, colors or perfumes of any kind, so you're never adding anything extra to your skin.
Amla, Camu Camu, Sumac, Maqui & Acai berries are famous for their high concentration of natural vitamins & antioidant capacities. Amla & Camu Camu are rich sources of natural Vitamin-C which can help the skin look more vibrant, brighter, and even in tone. It may also help with appearance of fine lines and wrinkles with continual use.
Witch hazel can help tone your skin. It can make your pores appear smaller. It can also help fight acne and other skin conditions by reducing inflammation and decreasing oil production. The tannic acid in witch hazel helps constrict blood vessels, which helps to reduce your skin's redness. It helps to reduce flaking and restore the suppleness of your skin.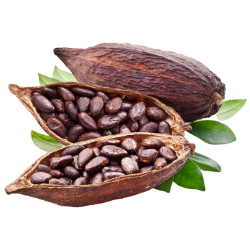 ORGANIC COCOA, MANGO& SHEA BUTTERS

These delicious butters are some of nature's best Emollients. They help the skin to feel soft and silky smooth. They are also rich sources of antioxidants to further help the healthy appearance of skin. All of our butters are Certified USDA Organic, ethically sourced and fairly traded.
Organic Avocado, Evening Primrose, Rose Hip, Coconut & Sunflower Oils are carefully selected plant oils to help moisturize and boost the skin. Rich in skin-replenishing fatty acids and antioxidants they help bring a smoother, softer, and younger looking appearance.
After cleansing, spread Radiance Recovery on every inch of your face, neck or anywhere needing hydration & protection.
Gently massage into skin using upward/inward strokes.
Ideally use without makeup or at night before sleep.
We never hold back from giving you the best possible products. We use only pure & premium ingredients in our products.
Our products are powered by mother nature. You'll never put any harmful chemicals on your skin using our products.
No greenwashing. Fake claims. No fillers. Also, with every purchase, we plant a tree on your behalf.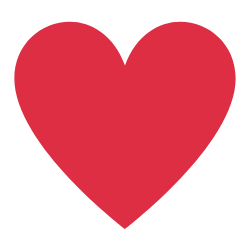 We're confident we design and sell the very best cosmetics and skincare products available at any price, and we want you to share our confidence! That's why we back every sale with a 60-day money back guaranteeso you can try all of our products absolutely Risk-Free! Learn More

Naturally softens, protects, and nourishes
your skin without compromise.

Naturally softens, protects, and nourishes your skin without compromise.

Naturally softens, protects, and nourishesyour skin without compromise.

AN ORGANIC MOISTURIZER YOU CAN TRULY LOVE.

Radiance recovery is for anyone who wants a radiant and refreshed look every morning. Thicker in texture, it's also a fantastic option for over dry & mature skin.
Infused with ingredients rich in vitamins, antioxidants and skin boosters, Radiance Recovery naturally softens , repairs and moisturizes.
When you apply Radiance Recovery, you'll nourish and replenish your skin with a healthy beautiful glow & smooth complexion.
To use Radiance Recovery, apply a small amount over your face, neck, hands—and anywhere else you would love a healthy glow.

Phyllanthus Emblica (Amla) Fruit Extract*, Myrciaria Dubia (Camu Camu) Fruit Extract*, Rhus Glabra (Sumac) Fruit Extract*, Aristotelia Chilensis (Maqui) Fruit Extract*, Euterpe Oleracea (Acai Palm) Fruit Extract*, Aloe Barbadensis (Aloe vera) Leaf Juice*, Mangifera Indica (Mango) Seed Butter*, Theobroma Cacao (Cocoa) Seed Butter*, Butyrospermum Parkii (Shea) Butter*, Cocos Nucifera (Coconut) Oil*, Chamomilla Recutita (Matricaria) Flower Extract*, Glycerin*, Hamamelis Virginiana (Witch Hazel) Extract*, Ethanol*, Helianthus Annuus (Sunflower) Seed Oil*, Persea Gratissima (Avocado) Oil*, Oenothera Biennis (Evening Primrose) Oil*, Rosa Rubiginosa Seed Oil*, Lecithin*, Potassium Sunflowerseedate*, Cera Alba* (Bees Wax), Xanthan Gum (Thickening agent), Tapioca Starch*, Lavandula Angustifolia (Lavender) Oil*

* USDA Organic Ingredient

Made In Canada.