One Of My Personal Favorites.

"Penta-Berry is light, nourishing, and gentle. We wanted it to deliver everything you expect from an effective, quality & organic serum. It's one of my personal favorite Skinizer products to use everyday."
Guity Khiabani - Skinizer Founder
Radiant Skin With Just
A Few Drops A Day

Radiant Skin With Just A Few Drops

ORGANIC VITAMIN-C SERUM FOR EVERY SKIN

Penta-Berry Radiance Serum is specifically designed to supply the skin with a high concentration of Vitamin-C, antioxidants and skin nourishing ingredients for wide range of benefits.
With consistent use, you can experience a more unified & clear skin with improvements in the appearance of signs of aging.

Welcome To The Magical
World Of Supper Berries

ENJOY ONLY THE PUREST, NATURAL GOODNESS

Penta-Berry is infused with our nutritious cocktail of Camu Camu, Amla, Sumac, Acai and Maque berries.
Your skin will love soaking in this organic product as it contains absolutely no chemicals or nasties. We invite you to experience a pure & nourishing facial serum that makes you feel & look fabulous.

ORGANIC INDIAN GOOSEBERRY (AMLA)

Used for centuries in folk medicine to treat a variety of ailments, Indian Gooseberry (Amla) contains a high amount of Vitamin-C and other plant antioxidants in nature.This nutritious super berry is believed to help the skin in various ways. It can help reduce the visible signs of aging, even skin tone, and brighten the look of skin.
A small juicy berry with strong antioxidant capacity, high levels of Vitamin-C and beneficial minerals for skin such as calcium, zinc, magnesium and copper.Camu Camu ranks among the most effective berries in terms of its antioxidant and beneficial compounds. It is an excellent choice to use in any skincare routine to improve and maintain a healthy beautiful complexion.
ORGANIC DARK BERRIES INFUSION

Acai, Maqui & Sumac berries are some of the world's top sources of plant antioxidant along with other beneficial sub-ingredients vitamins and trace minerals. They help fortify the skin & improve the appearance of skin in many ways.
Witch hazel can help tone your skin. It can make your pores appear smaller. It can also help fight acne and other skin conditions by reducing inflammation and decreasing oil production. The tannic acid in witch hazel helps constrict blood vessels, which helps to reduce your skin's redness. It helps to reduce flaking and restore the suppleness of your skin.
Dispense 2-3 drops into the palm of your hand (or directly on your face) and then apply with fingertips to freshly cleansed and damp face, neck and décolleté areas.
Add a couple more drops if you will also be applying to your neck and chest. Allow time to absorb prior to moisturizer application.

We never hold back from giving you the best possible products. We use only pure & premium ingredients in our products.
Our products are powered by mother nature. You'll never put any harmful chemicals on your skin using our products.
No greenwashing. Fake claims. No fillers. Also, with every purchase, we plant a tree on your behalf.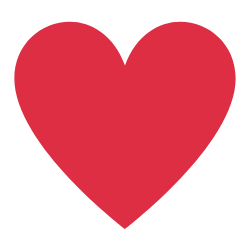 We're confident we design and sell the very best cosmetics and skincare products available at any price, and we want you to share our confidence! That's why we back every sale with a 60-day money back guaranteeso you can try all of our products absolutely Risk-Free! Learn More

Natural Radiance With Just A Few Drops

Naturally softens, protects, and nourishes your skin without compromise.

AN ORGANIC SERUM FOR EVERYDAY USE

If you're looking for an organic and all natural vitamin rich serum you're going to love Penta- Berry Radiance.
Rich in vitamin-C & antioxidants, Penta-Berry helps unify skintone, reduce the look of fine lines and condition the skin.
It's also infused with vegetable glycerine to boost hydration on your skin and make it feel smooth and soft.
To use Penta-Berry, apply a few drops over your face, neck, hands—and anywhere else you'd like to improve.


Q: Is this product Organic?
Yes! Penta-Berry just like all of our skincare products is organic.
Q: I have an Oily skin. Will Penta-Berry work for me?

Absolutely! Penta-Berry works on all skin types. It's light, and gentle and it will never clog the pores.
Q: Does it make my face sticky?
A little bit. We did not want to add oils or butters to Penta-Berry to make sure it's maximum potency. After using the serum, your skin may feel a tiny bit sticky. What we recommend is to follow up with a facial oil or your favorite moisturizer after using Penta-Berry.
Q: How many OZ or Gram is this product?
Q: Is Penta-Berry cruelty free?
Yes! All of our products are cruelty free. Penta-Berry is also vegan, and free of allergens.
Phyllanthus Emblica (Amla) Fruit Extract*, Myrciaria Dubia (Camu Camu) Fruit Extract*, Rhus Glabra (Sumac) Fruit Extract*, Aristotelia Chilensis (Maqui) Fruit Extract*, Euterpe Oleracea (Acai Plum) Fruit Extract*, Aloe Barbadensis (Aloe Vera) Leaf Juice*, Chamomilla Recutita (Matricaria) Flower Extract*, Glycerin*, Citrus Aurantium Dulcis (Orange) Peel Oil*, Citrus Paradisi (Grapefruit) Peel Oil*, Xanthan Gum (thickening Agent)
* USDA Organic Ingredient

Made In Canada.