We have a lot in common with you. You're thoughtful in the choices for yourself, your family and the world, and part of that is using safe, effective, natural products. Since our humble beginning, we've worked to help others live a more natural life by creating mindfully and giving generously.
Nourish every inch of your skin with blends of organic, wild crafted and nutritious ingredients. Switching to naturally healthy looking skin has never been easier.
Enhance your natural beauty with natural makeup specifically designed to give you a beautiful natural look while nourishing your skin at the same time.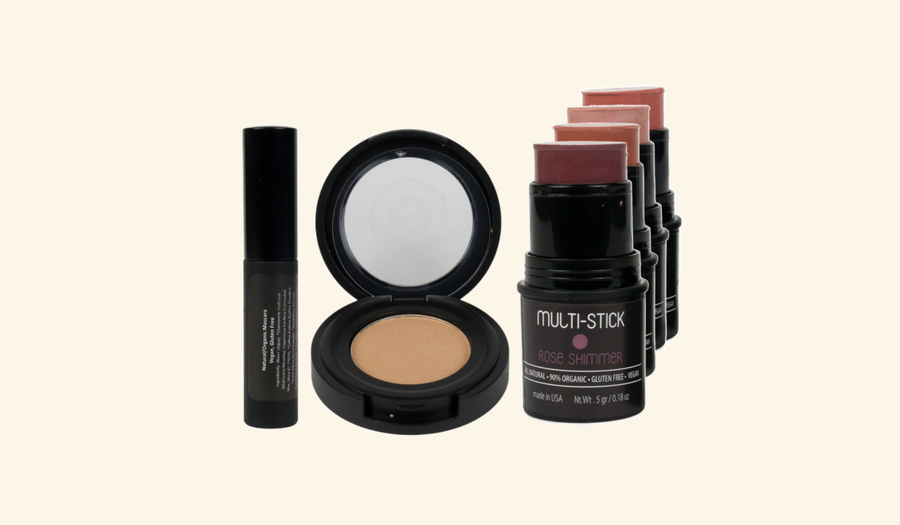 @skinizer.skincare ON INSTAGRAM
Used for centuries in folk medicine to treat a variety of ailments, Indian Gooseberry (Amla) contains a high amount of Vitamin-C and other plant antioxidants in nature.This nutritious super berry is believed to help the skin in various ways. It can help reduce the visible signs of aging, even skin tone, and brighten the look of skin.
Also known as Seaberry, Sabuckthorn is a rich source of vitamins, antioxidants as well as Omega-7 acid which is an essential part of skin. Seabuckthorn oil is believed to help rejuvenate, condition and bring a natural beautiful glow you can enjoy all day.
Derived from Organic Micro Algae, Astaxanthin is believed to be one of the strongest antioxidants ever discovered.A true gift from mother nature, it may help increase skin moisture, elasticity, as well as promote skin smoothness, decreasing the look of fine lines & wrinkles.
Fresh Kakadu Fruit contains an insane amount of Vitamin-C. It also contains other vitamins, antioxidants and mild acids to provide a broad range of benefits. Topically used Kakadu extract is believed to help with the appearance of aging skin and improving the overall appearance.
COCOA, MANGO& SHEA BUTTERS

These delicious butters are some of nature's best Emollients. They help the skin to feel soft and silky smooth. They are also rich sources of antioxidants to further help the healthy appearance of skin. All of our butters are Certified USDA Organic, ethically sourced and fairly traded.
A small juicy berry with strong antioxidant capacity, high levels of Vitamin-C and beneficial minerals for skin such as calcium, zinc, magnesium and copper.Camu Camu ranks among the most effective berries in terms of its antioxidant and beneficial compounds. It is an excellent choice to use in any skincare routine to improve and maintain a healthy beautiful complexion.